Join the team and come to make the difference.
Work with those who consistently delivers quality solutions. Learn and be you too the catalyst for the change.
Our collaborator can typically opt for two types of career paths, as shown in the diagram below.
This is the named 'Y' career (Do not confuse with Y Generation).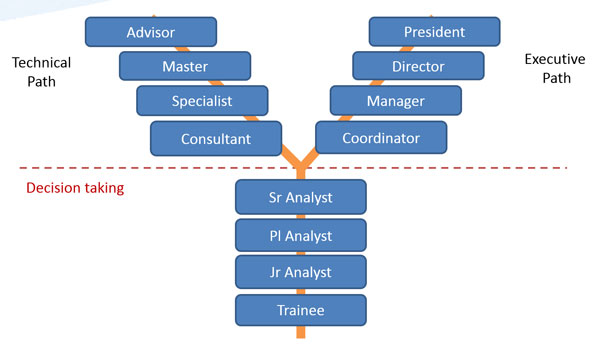 We understand that people have aspirations, different skills and competences. Some may move between the two paths, but the fact is that we recognize these profiles and we received them with open arms in our organization.
We are a technology company and the employee is our greatest asset. So we value and invest on everyone to develop, help people around so that we can improve the world around us creating and delivering solutions of value and impact.
Interested in joining the team?

Send your curriculum to:

curriculum@itigocloud.com